Taking the High Road
In 1973, a small group of friends and associates opened Roaring Fork Bank in Carbondale, Colorado, with $250,000 in capital. That started a growth trajectory of 38 bank branches in 28 Colorado communities, creating what is now known as Alpine Bank. In 2018, Alpine commemorates the legacy of 45 years in business.
While the growth represents a lot of change, the founding principles of our organization have remained exactly the same. Reflecting on the past four and a half decades, we celebrate the pioneering spirit and innovative business leadership of that original establishing team: Directors Bill Vollbracht, Rodney Slifer, Wally DeBeque and Ernie Gianinetti—along with longstanding Chairman Bob Young.
Community investment and volunteerism are at the heart of all we do. And even as our footprint now spans much of the state—from the Western Slope to the Front Range—the same core business and community practices that resonate in Delta also ring true in Denver, just as they do from Frisco to Fruita.
Five fundamental values, identified 45 years ago, remain our guideposts to this day: Independence, Communities, Compassion, Integrity and Loyalty. In short, we treat all our customers and our communities the way that we like to be treated ourselves.
In 2018, we continue with the construction of two new branches. Alpine Bank Boulder and Denver Tech Center will complement our current Front Range locations at Denver's Cherry Creek and Union Station.
On the following pages, we profile some partner trailblazers. Each is part of the history of Alpine Bank as a customer, community leader, entrepreneur or visionary.
Thanks for sharing in our 45-year trailblazing celebration. And as always, thank you for placing your trust in us.
A Message from the Chairman
We are pleased to share our 45th Anniversary website, commemorating Alpine Bank's 45 years of proud service to Colorado communities. Our theme is "Trailblazing" and to that end, we have chosen to highlight a sampling of our customers from around the state.
These trailblazers provide completely different products or services to our communities, yet each has discovered, in their own niche, how to preserve the best of the past while finding new methods, forging new partnerships and creating new things out of old. Those featured are making their way in this ever-changing world by doing just that: changing.
At Alpine Bank, one thing will never change. We exist to provide tailored, flexible financial services and solutions to our communities. In addition to striving to stay on our path of outstanding service, community support and volunteerism, Alpine Bank is nimble and can adapt to incorporate new ways to help you succeed. We are committed to continuing our independent ownership, which has remained unchanged during our 45 years.
We learned many years ago that the success of the bank is a reflection of the well-being of the communities we serve. We truly are in this together! We hope you enjoy this website and view the video interviews we conducted with these trailblazers.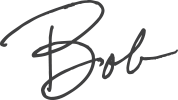 J. Robert Young
Chairman